David has arrived in Belgium after a long trip, and has been seen by his doctor for a first control. He will be operated on in the next few days in the Saint-Luc Clinic in Brussels. Thank you to all poeple who made this possible, and to its fantastic host mum in Belgium, who will take care for him during his stay, which will last 6 to 8 weeks.
A real adventure has started for David, with his first flight ever…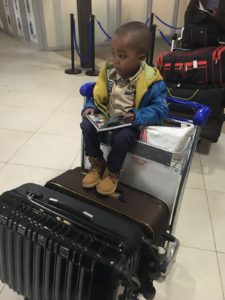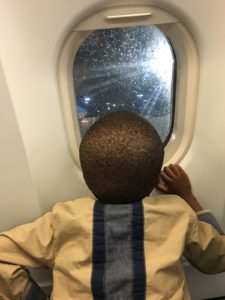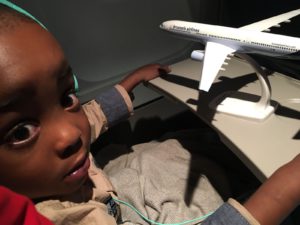 Firts consultation and first meal in Belgium, with a smile !